Do We Need A FL Premarital Agreement?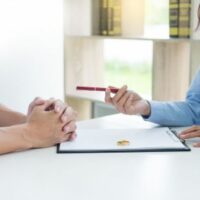 Premarital agreements, which are also called prenuptial agreements, are contracts between two individuals who are planning to marry. Essentially, it is a legal contract that illustrates how financial concerns would be handled if the marriage does not last. Financial terms could include property division guidelines or how alimony would be calculated, for instance.
To talk through the details of your situation, connect with a skilled West Palm Beach family attorney. Some couples benefit from a premarital agreement. A legal professional can address your concerns so you can move toward a Florida marriage with confidence.
Reasons to Pursue a Premarital Agreement
There are a variety of reasons why individuals in Florida who want to marry explore premarital agreements. The contracts are an important tool for individuals with a lot of resources to protect family assets and for people to feel certain that they will be shielded from overall financial loss should the marriage end.
Situations that may benefit from a prenuptial agreement:
One or both people have children from a prior relationship and they want to be sure the inheritances of their children are protected.
There are assets held prior to the union and a desire to shield them from division should a divorce occur.
Business interests are held by one or both individuals and keeping those assets separate is preferred.
Any payments, such as alimony, want to be established should the couple choose to divorce or separate.
It's important to work with a legal professional who is familiar with the ins and outs of family law. If there are mistakes, such as the contract not being signed correctly or the full amount of assets and debts not being addressed, the entire contract could be called into question.
Outlining Custody Terms Is Also an Option
Some families also choose to include parenting issues within a Florida premarital agreement. While this can be advantageous in some situations, it is essential that all parties understand courts will always keep the best interests of any minors into account should a divorce take place at a future date. Prenup custody directives could be called into question if it would create an environment that is not in the interests of the child's development.
To learn about what you can and can't include in an agreement and determine what you should include given your assets and desires, seek the guidance of a West Palm Beach family attorney. For most couples, the bulk of a prenup is focused on financial issues.
Do you have questions about how a Florida prenuptial agreement could be helpful for you and your family? Hiring a lawyer to address your concerns allows you to focus on your personal life and build a strong future without lingering legal worries. Discuss the facts of your situation with the knowledgeable family legal team at Bruce S. Rosenwater & Associates to get started. Our attorneys are available to answer all of your questions and will begin drafting legal documents on your behalf as soon as you are ready. Schedule a free consultation today.