Divorcees Flock to Florida to Start New Lives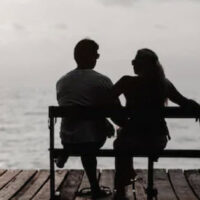 According to a recent study, Florida is no longer the elephant graveyard of the United States, but a love paradise attracting recent divorcees. Over the last 12 months, the State of Florida has acquired over 2,581 new men all of whom are recent divorcees. This is the highest rate of divorcee immigration in the country. California and North Carolina were a distant second and third, respectively.
While Florida was a popular destination for women too following their divorce, the majority of women went to Texas to begin their new lives, not Florida. About 4,800 women moved to Texas after their divorce in another state. Florida finished second in the divorcee rankings.
Why Divorcees are Flocking to Florida 
Well, Florida is known for sunshine, beaches, beautiful women, and of course, gated senior communities. The demographic that is showing the greatest number of divorces right now is the 55 and over group. So Florida may have been on the horizon regardless of whether they were getting divorced, and the divorce provided all the impetus they need to make the move.
Another theory involves the notion that Florida has a great number of job opportunities available and a lower cost of living than other states that are major vacation spots. Indeed, the lower cost of living is one of the major draws for retirees looking to spend their twilight years in the sun.
Florida Ranked #1 State for Singles 
We can't corroborate the veracity of these studies or comment on their scientific rigor, but one study ranked Florida as the #1 destination in the country for singles. The report was issued by WalletHub and considered a number of factors.
These factors included the number of restaurants per capita. Florida was tied with California and New York for most restaurants per capita. Tampa specifically was rated one of the top 20 cities in the country for singles.
The study considered three variables:
Dating economics including the average cost of dinner, movies, and drinks versus the unemployment rate for singles;
Dating opportunities including the distribution of singles across genders;
Opportunities for fun including restaurants, theaters, and nightlife per capita as well as crime rates.
What Does Florida Have That Other States Lack? 
Unsurprisingly, the four top states for singles were the four states with the highest populations: Florida, California, New York, and Texas. Pennsylvania came in fifth. But other factors may give Florida the edge. While New York City is a vacation hotspot, Florida has hundreds of vacation hot spots in contrast to New York. Texas isn't really known as a vacation hotspot, but it has a huge population and a number of major cities. California is known as a vacation hot spot.
So we can say two things about what recent divorcees want: They want a large population to improve their chances of finding love, and they want a lot of fun stuff to do together.
Talk to a West Palm Beach Divorce Attorney Today 
The West Palm Beach divorce attorneys at Bruce S. Rosenwater & Associates help Florida couples dissolve their marriage and get on with their lives. Call today to schedule a free initial consultation and learn more about how we can help.
Resources:
abcactionnews.com/lifestyle/taste-and-see/florida-ranks-1-state-for-singles-in-2020#:~:text=Florida%20is%20the%20state%20to,romantic%20activities%20to%20choose%20from.
miamiherald.com/miami-com/miami-com-news/article248877479.html