Divorce Issues And PAS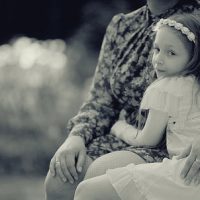 While Parent Alienation Syndrome (PAS) was a more popular diagnosis decades ago, there are still some situations in which PAS will come up during the divorce process. An idea that was introduced in the 80s by Richard Gardner, a child psychologist, PAS is a group of behaviors kids exhibit when one of their parents is sharing information that is hostile or negative about their other parent.
It can be incredibly stressful for children when their parents are ending their marriage and saying mean things about one another. When possible, keeping disputes between adults and not sharing them with children is advised. Often parenting plans and set parenting schedules are wonderful tools to help individuals learn how to co-parent with one another. If you are a parent divorcing in Florida and would like guidance on how to build a healthy parenting plan for your kids, talk to a West Palm Beach family attorney.
Suite of Behaviors Associated with PAS
Co-parenting effectively is the process of the adults creating enough of a working relationship that the children can move from one nurturing home to another, gaining all of the benefits of having two supportive parents, without other conflicts repeatedly bubbling back to the surface. Ongoing relationships with both parents allows children to feel cared for and has been shown to reduce the likelihood of academic problems and drug and alcohol abuse.
But if one parent is repeatedly sharing negative information about their ex with their children, it can be confusing for the kids. In these situations PAS behaviors may come to light, including the following.
Child becomes distrustful of one of their parents.
Kids choose to always take the opinion of one parent and dislike the other.
The children begin using the same negative descriptors a parent uses when describing their ex-spouse.
A parent participates in a campaign of unfairly criticizing the other parent.
If you are currently separated and are moving toward a divorce and notice PAS behaviors in your family, counseling could be a way to learn more about what is troubling the kids. Also, talking to a lawyer can be helpful in determining how to untangle thorny custody and parenting issues.
Bring Your Custody Questions to a FL Family Lawyer
Alienated parents and contentious custody disputes can be incredibly difficult. Not only is there emotional distress, but there are a lot of legal concerns that need to be addressed. Share your top parenting priorities with a West Palm Beach family attorney. Then, they can get started building the future you want.
Do you need legal guidance as you create a parenting plan with your soon-to-be-ex spouse? Even when it feels like all attempts at healthy communication have been broken, there are paths forward. An experienced team of family lawyers have the skills to help you navigate complex custody situations. Bring all of the facts of your case to the attention of the legal team at Bruce S. Rosenwater & Associates. Support is available, to get your case started, book your free initial consultation today.