Divorce Agreements And Palm Beach County Dads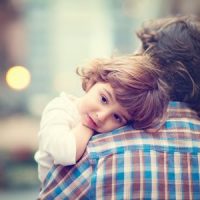 There are many misconceptions about what fathers can achieve when they divorce. Too often, individuals believe they know what is possible but are relying on information from their own childhoods. But in the past couple of generations, custody assumptions have changed. It used to be mothers typically were the primary custodial parent and the dad would have visitation, often every other weekend was awarded. Today, shared custody is far more common.
If you are moving toward divorce and want to be sure you achieve a particular custody arrangement, connect with a West Palm Beach family attorney. If your spouse's attorney is suggesting you have to agree to their terms because you are the father and not the mother, have them talk to your attorney. Florida fathers have rights.
Custody Schedules and Parenting Plans
Negotiating through custody schedule terms and parenting plans could be the path to achieving the final agreement you are hoping for, when divorce cases go before a Florida judge, the individuals involved have less say in final decisions. Even if you and your spouse are unable to communicate effectively, your lawyers can negotiate through thorny issues. If required, a mediator can be brought in as well.
A parenting plan that prioritizes time with both parents is usually the best plan for the kids. After all, having a relationship with both of their parents, and having two supportive adults in their lives, can be the structure they need to thrive in childhood and develop into healthy adults.
Analyzing Finances Could Lead to Support Payments
Some divorce agreements include child support payments, but others do not. The income of each parent, along with their future earning ability will be analyzed. Additionally, how long the marriage lasted will be taken into account. If all of these numbers are analyzed and it is clear a father has a right to child support payments or spousal maintenance, also known as alimony, that will be included in the final divorce settlement.
Of course, parenting time is part of establishing a need for child support payments as well. If you are sharing custody, it will be less likely to access support. But if you are the custodial parent and your soon-to-be-ex spouse earns a much higher income, funds could be dispersed to provide the money you need to pay for housing, extracurriculars, healthcare expenses, and more. Talk to a West Palm Beach family attorney about your rights. Timely legal representation is in your best interests.
Were you told by your wife that you will not be able to obtain custody of your children and access child support because you are the father? It is important to know that divorce arrangements have changed over the past few decades. Share the details of your situation with the legal team at Bruce S. Rosenwater & Associates. Our attorneys will inform you of your options and talk you through strategies that could result in you achieving your goals. Family attorneys are here to help, to get your case started, book your free initial consultation today.