Cardi B Files for Divorce, Says "No Prospects for Reconciliation"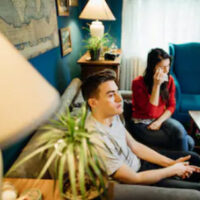 Cardi B and her WAP are headed for divorce from husband Offset. Cardi B recently dismissed rumors that their divorce was related to Offset impregnating another woman. Cardi B announced in an Instagram post that her decision to sever ties with the notable rapper has nothing to do with whether or not he got a girl pregnant.
The couple had been married for three years, but Cardi B, apparently upset over Offset's repeated infidelity, announced the divorce on September 15. The couple has a two-year-old daughter named Kulture Kiari.
Why is Cardi B Filing for Divorce? 
Speculation has run rampant over Cardi B's reason for divorcing Offset now. Some still maintain that it's related to her husband getting a girl pregnant, while others maintain that it's a publicity stunt meant to keep her name in the headlines.
Cardi herself laid to rest the rumors without giving the media any indication as to why she's choosing to divorce Offset now. The divorce was filed in Atlanta and Cardi B said that their marriage was "irretrievably broke" and beyond the point of reconciliation. This is a standard cause listed for a "no-fault" filing. The filing happened after Cardi B found out that Offset had been unfaithful "yet again".
Infidelity and Divorce 
According to statistics that are based on self-reported information, somewhere between 15% and 20% of marriages result in one or the other partner cheating. While the rates of cheating among the genders are closer than you might think, men still cheat more often than women. Further, age is a consideration when it comes to cheating. Those who are older tend to cheat more (not less) than their younger counterparts.
Another report said that infidelity was a major causal factor in somewhere between 20% to 40% of divorces while one NIH study claimed that 88% of divorcing couples listed infidelity as a major contributing factor.
According to Cardi, she and her husband were embroiled in a cheating scandal a mere three months after they tied the knot. This apparently involved her husband having sex with another woman on a sex tape. Her attorney says that Offset cheated the entire time they were together, but Cardi looked the other way because the couple had a child together. Her lawyer also said that she's had enough.
Cardi revealed that she was sick of her and her husband arguing all the time and that they never saw eye-to-eye on important matters. She told reporters that she has "not shed one tear" and "people really do grow apart".
In this case, we can't blame the coronavirus for ending another marriage.
Talk to a West Palm Beach Divorce Attorney 
If you're considering divorce either due to the coronavirus or infidelity, call the West Palm Beach divorce attorneys at Bruce S. Rosenwater & Associates today to learn more about how we can help you prepare for the next chapter of your life.
Resource:
people.com/music/cardi-b-slams-rumors-that-offset-got-a-girl-pregnant-amid-divorce/
https://www.rosenwater.com/can-parents-refuse-visitation-based-on-covid-19/