Assessing Your Budget, Debts, And Insurance When Divorcing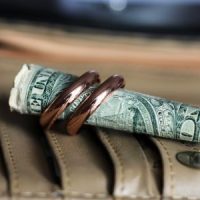 Because separating and divorcing is such an emotional process, many find themselves not taking the time to assess the financial impact. But taking the time to carefully look over what your budget is today, and assessing what funds you need to live the life you want once a divorce is finalized, is essential.
You don't have to figure this all out on your own. A West Palm Beach family attorney will listen to your desired objectives, look over your financial records, and advise you on how to make your goals a reality. When a financial professional is needed, your lawyer can connect you with those resources as well.
Preparing for Household Budget Shifts
Divorce can lead to a big shift in household budgets, this is true for both high-earning couples and unions that have more debts than assets. For high earners, transitioning from two incomes to one can result in luxury items no longer being a given. And for people struggling with debt, paying those loans can be more difficult when two households are maintained on incomes that previously only carried the bills and expenses of one home.
While financial worries are common, staying up at night stressing about money will not resolve the issues you are experiencing. Instead, a careful review of your household budget for the last year and forecasting what you need once the divorce is finalized is helpful. Understanding the full financial picture allows you to strategize what you want in a divorce agreement and prepare for any changes.
Changes to Health Benefits, Insurance Plans, and Taxes
Of course, financial concerns reach beyond daily, weekly, and monthly expenses. There are tax considerations to consider and insurance plans to analyze. If you are employed at a company with a strong human resources department, meeting with someone in the department could lead to answers. For instance, you can update withholdings from your pay and discuss who is covered on your current health insurance plan. If your spouse is on your plan, removing them once the divorce is finalized will result in a higher take home pay amount.
Change can be difficult, and this includes shifts in a person's individual financial picture, but there are ways to make the adaptation process smoother. A West Palm Beach family attorney will care for all of the legal matters of your divorce, from asset and property division to child custody concerns. And if you feel you would benefit from a financial planner, they can connect you with those professionals as well.
Is the financial impact of ending your marriage a mystery to you? Knowledge about options for your financial future will give you the facts you need to exit a marriage with confidence. To get started, talk to the legal team at Bruce S. Rosenwater & Associates. Bring your current household budget and financial records to our experienced Florida attorneys to learn about an asset and debt division agreement that will be beneficial for you long term. Prepare for your next steps, book your free initial consultation today.