Visit Top-Notch Real Estate Attorneys in West Palm Beach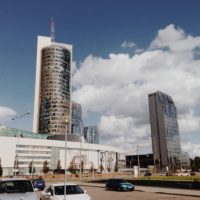 Securing Title Insurance with Real Estate Attorneys in West Palm Beach
Title insurance is incredibly important. While there are alternative approaches to title insurance, none are as concrete and secure. Pairing up with real estate attorneys in West Palm Beach when it comes time to buy is a preferable option, as they can keep you from getting into trouble. In South Florida, there are numerous homes available, lots to build on, and homes to remodel. However, what can lie behind the title of a home is a stress you don't want to deal with.
Why Title Insurance is Essential from Real Estate Attorneys in West Palm Beach
First and foremost, it's important to understand the significance of having title insurance. What does it do? Does it really save you in the long run? Is it worth the investment? Let's say that you found the home of your dreams, but you decided title insurance wasn't for you. Let's then say that the title of your dream home is transferred into your name. You are not the owner, for better or for worst. While attorneys will do all they can to dig up any potentially hazardous dirt on a title, the home, or previous owners, there are sometimes unexpected situations or skeletons in the closet.
If one of those issues appears while the title is in your name, you will be held responsible without title insurance. This means that should there be a person who claims the home is theirs, a person claims they didn't agree to sell, or that there are unpaid costs associated with the title, those all become yours. To avoid a terrible disaster, it's better to be safer than sorry.
At Bruce S. Rosenwater & Associates, we work side by side with real estate professionals in South Florida and beyond. When you're buying a home, you want to know that what you're getting is clean, secure, and finalized. Some of our other services include closings, real estate investments, development, property disputes, land use, zoning, deeds, mortgages, evictions, and so much more. No matter what your issue, real estate attorneys in West Palm Beach are here to help. Act decisively and call now at (561) 320-8196. When one of the biggest investments of your life are on the line, you don't have time to wait!