The "Divorce from Hell"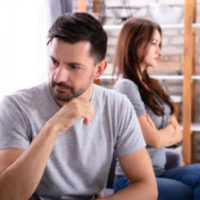 Indeed, any image of hell isn't complete without a protracted divorce in which both spouses and their children are left devastated, hopeless, and irreparably emotionally injured in the process. According to a recent article in the Tampa Bay Times, the divorce began in 2008 lasting five years. It also outlasted four judges, six lawyers, and netted about $400,000 in attorney fees.
What was the outcome? A five-year truce between former spouses Murielle Fournier and Terry Power ended abruptly this year after a family court judge found Terry Power in contempt of court and ordered him placed in jail. However, Power had already fled the state.
A "High Asset" Divorce from Hell
High-asset divorces are typically complicated by a number of factors. The obvious factor is money. However, businesses that were created and cultivated during the marriage and property acquired during the marriage is technically part of the marital estate. This all comes into play when negotiating a fair alimony settlement.
When Terry Power and Murielle Fournier were married, Power ran a successful asset and estate planning company that managed retirement funds for professionals. He earned a good living for the family while Fournier stayed at home, prepared meals, and oversaw the child-rearing of the children.
According to Fournier, she sacrificed a chance at a career of her own in order to function as Power's housewife. Nonetheless, she was only awarded $1,500 a month and was required to pay Power $500 of that back in child support. She had rejected an offer of $50,000 plus $5,000/month. It was a major win for Power.
Nonetheless, Power decided to run for public office on the platform of alimony and divorce reform. Power argued that attorneys fees should be capped and alimony should operate on a formula the same way child support does. In 2017, he lost that election.
Fournier noticed that Power was spending a lot of money on his campaign and reached out to a lawyer. Fournier, meanwhile, had taken a job at a spa making around $1,200/month. With her alimony, she was bringing in around $2,200/month. She had never been paid $87,000 which was a part of the back-alimony settlement the court ordered.
Fournier filed another lawsuit. Power accused his opponent of engineering the lawsuit against Power who had donated nearly $80,000 to his own campaign over a five-month period. In other words, Power had claimed in family court that he was incapable of making payments on the back alimony while simultaneously submitting documents to the state that he had spent around that same amount on his own campaign.
Now, Power hopes that being in another state will protect him from ever having to pay alimony again but he may just have bought himself a prison sentence for contempt of court.
Talk to a West Palm Beach Divorce Attorney
If you're in a heated divorce, contact the West Palm Beach divorce attorneys at the office of Bruce S. Rosenwater & Associates, P.A. can advocate for your interests. Talk to us today to set up an appointment.
Resources:
us.hideproxy.me/go.php?u=u9tyQdIkU49eWUiKbtPys1ufuebUOXArSE7SjC94vQAM3lNXwDbsvYFZA8zpObg7L6eD5tVYwP08xtFJ0tcsD%2BbPJs%2FTe8oFFBzrmoWDoKznZwMHaqyyxpCj0xMy4AbWpdn52AEHUPP5KeXspnFYFCP%2B1E4%3D&b=5
tampabay.com/narratives/2019/03/08/the-divorce-from-hell-isnt-over-yet-and-may-be-getting-worse/